I'm Vicky, founder of My Little Keepsake
I've always had a passion for art and making beautiful and unusual things.
I'm originally from London where I trained at Wimbledon School of Art, earning a first class honours degree in Theatrical Technical Arts and Special Effects.
This led to 10 amazing years working in the film and TV industry making puppets and props for shows like The Teletubbies (yes – I'm responsible for the very first Teletubby costumes!), The Wombles, The Lion King and Harry Potter.
My other passion is for family and children.
Working in the film industry is a highly competitive and completely absorbing job, so when I started my own family, I wanted to find work that gave me more time and flexibility to be with them.
I've been making enamels for 30 years
My family grew and my Aussie husband and I decided to make the move Down Under to be closer to his home and family, so I needed to adapt and change my career path again.
This time I turned to my hobby of enamelling, which I've been doing since I was 10 years old.
I would make beautiful jewellery enamelled on copper with my mother and sell them at craft fairs or to friends at school. 
I've always loved capturing memories of my 3 children – creating memory books and even having a go at making hand and footprints in paint (super messy! I wish I'd known about Inkless printing then!)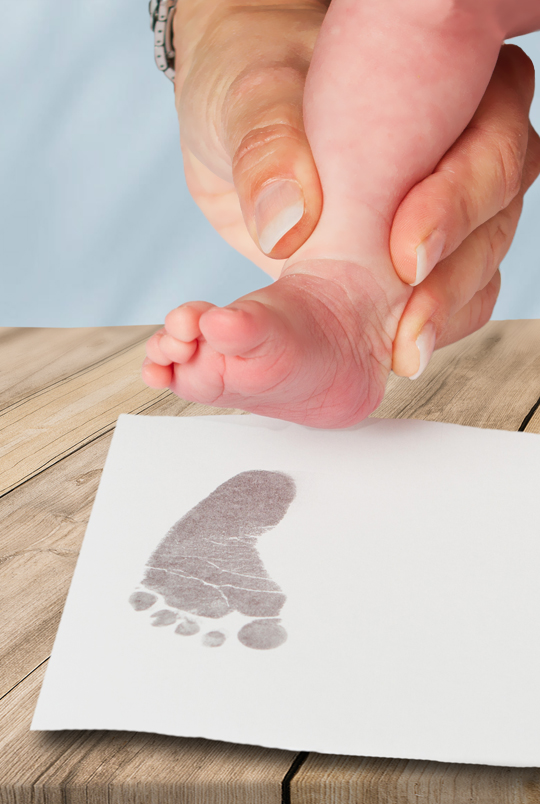 Your keepsake is in good hands
 When my youngest was a few months old, I decided to try creating her handprint in enamel.
It took a year of trial and error to work out practical methods and to arrive at a beautiful keepsake.
My husband was a set builder and with his woodcraft skills, helped me develop a range of frames to show off my new keepsakes and together we created the beginning of my enamel keepsake range. 
Over the years I have listened to my customers and developed my product range according to what they have asked for.
I really want my keepsakes to look like a beautiful work of art that you'll want to keep on your wall forever.
We understand how precious your memories are
Excellent customer service is really important to us as we're handling some of your most precious memories.
Each keepsake is bespoke and unique. We take time to liaise with every customer by email, over the phone, or in person, to make sure they're getting their keepsake exactly as they want it.
Having three children ourselves, we understand how special those first memories are.
By preserving them in enamel they look beautiful and will be a memory you can cherish forever.
"
A beautiful concept with great results. I was worried whether my baby's smudged prints would be usable, but Vicky worked her magic and they look fantastic! Prompt service and patient. The end result exceeded my expectations.
"
Mia Heraghty ⭐️⭐️⭐️⭐️⭐️
Subscribe to Our Newsletter